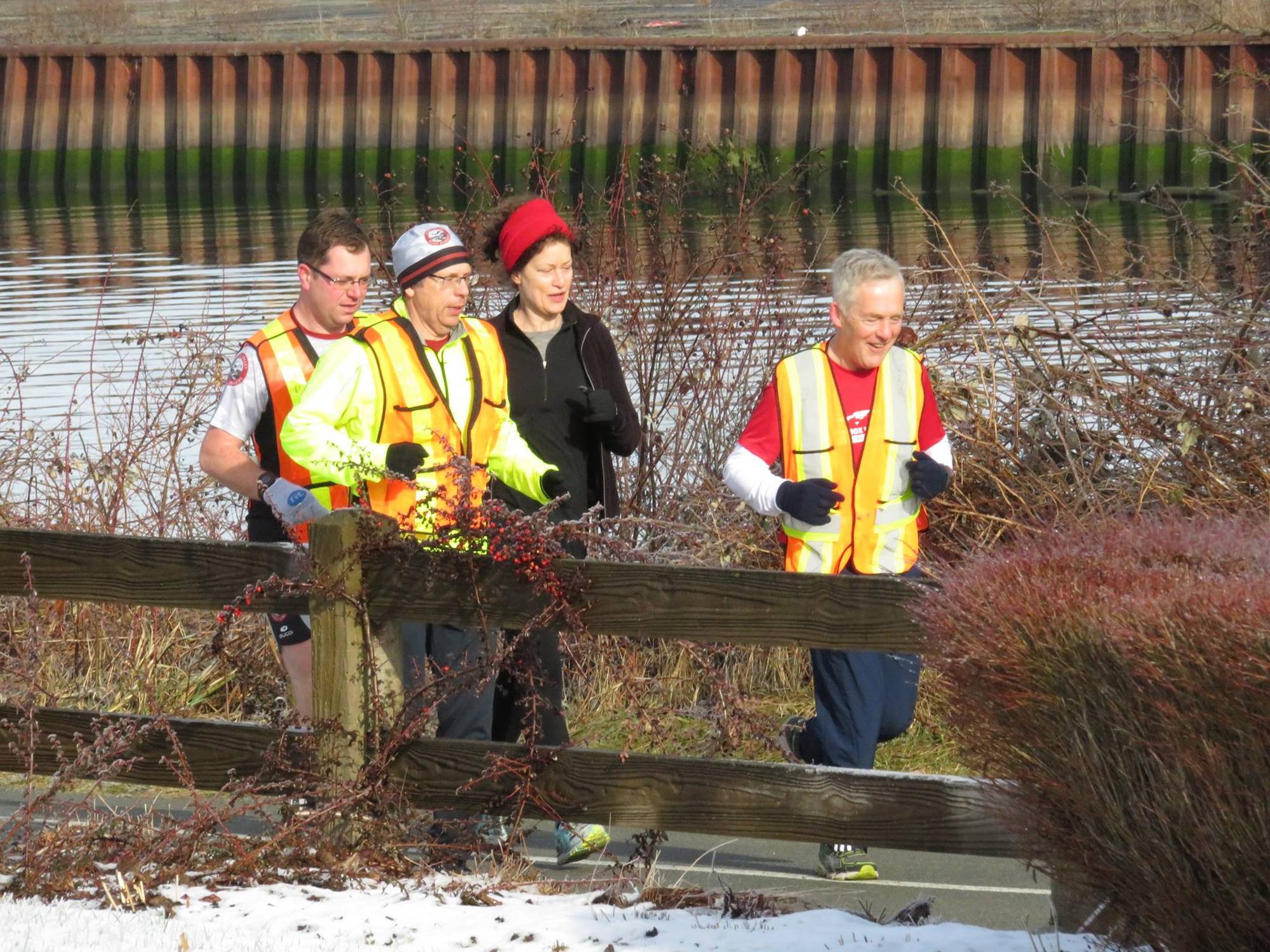 5K Running Clinic 2021
Great News! The CVRR Learn To Run 5 K Clinic is starting soon. Get your running shoes on. There will be some changes of course due to the COVID pandemic, but our mission is still to get you running. This year we are going virtual. Although due to current restrictions, we will have to cancel the in-person component, there is still a lot that can be done virtually. We don't want COVID to prevent you from reaching your fitness goals. 
CVRR will provide online resources to all participants including:
-Training plans for all levels, including walkers to more experienced runners. We will even have a program for those who want to build up to being able to walk 5 K at a brisk pace. 
-Educational resources for all things running.
-Mentoring and ongoing support from experienced club members.
-An inspirational weekly message.
-CVRR membership is included in your registration
To top it off there will be a virtual 5 K Graduation Event at the end of the clinic to show how much you have progressed.
We look forward to seeing you in person for the 2022 CVRR 5K Running Clinic.
Let's get running for 2021!
CLINIC DATES – January 16, 2021 – March 20, 2021
Fitness for Everyone!
This Clinic encourages a multi-level progression – from couch potato to active walker or active walker to runner. If you're a runner already, learn to run more, better, faster, stronger! You can participate and progress with others who are at your running level – you will fit right in!!
RUNNING GROUP LEVELS
Level One – Power/Race Walk
Learn to put speed in your walk. Get the skills to finally take the next 'step' towards the sport of running.
Level Two – Walk/Run
Turn your spirited walk into a 5K run in a safe, fun manner using the timed tested walk/run method
Level Three – Running
Already doing a little running? or maybe you play a running sport like Soccer. We start you with a half walk/half run and advance you from there.
Level Four – Race Clinic 
Although you may never want to actually RACE!! who can say they don't want to take their sport up a notch?? This level will give you the skills to be a stronger, fitter, faster you. Pre-requisite – you should already be running a 5K distance.
Lots more information about the clinic, warm-up routines, pace groups, etc in the 2021 Clinic Manual provided to registrants!
COST $20
REGISTRATION  – https://raceroster.com/events/2021/37766/cvrr-5k-running-clinic
FACEBOOK PAGE – https://www.facebook.com/ComoxValleyRoadRunnersClinics/
For more information contact Eric McKechnie 5kclinic@cvrr.ca