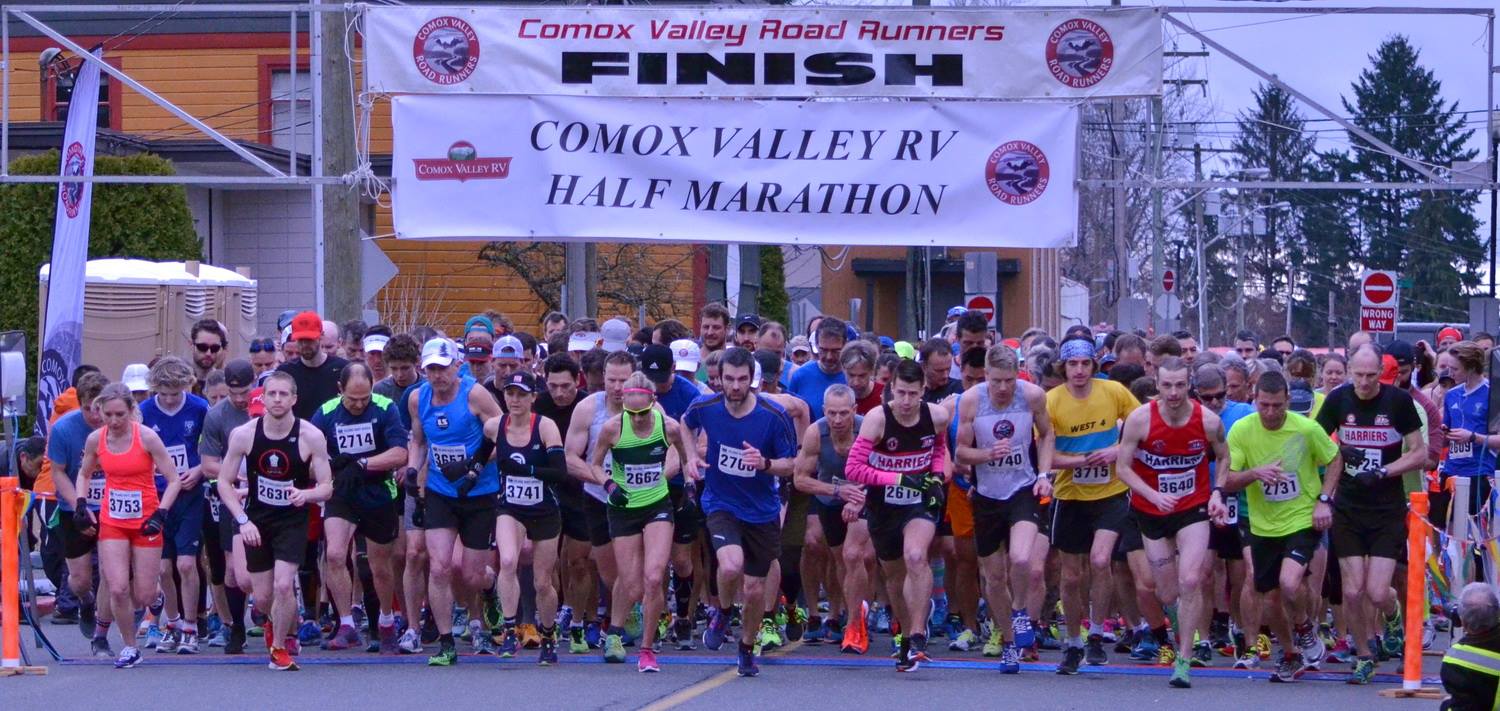 Comox Valley RV Half Marathon 2022
The 2021 version of the Comox Valley RV Half Marathon will be a little different as compared to previous years – due to COVID-19 restrictions and precautions. The race will still be part of the 8-event Vancouver Island Race Series. However, the half marathon as well as all the other races in the series will be "virtual". Participants will be able to run their virtual half marathon on any route in their community and will have a one week window in which to complete it.
Prizes will be given out for individual races and at the end of the series. Participants must register for the full series.
Registration of individual races is not available. Cost for series registration: $50. More information is available on the Vancouver Island Race Series website at www.islandseries.org.
Location: Virtual
Organizer: Wayne Crowe cvhalf@gmail.com.
Sponsor
---

Comox Valley RV