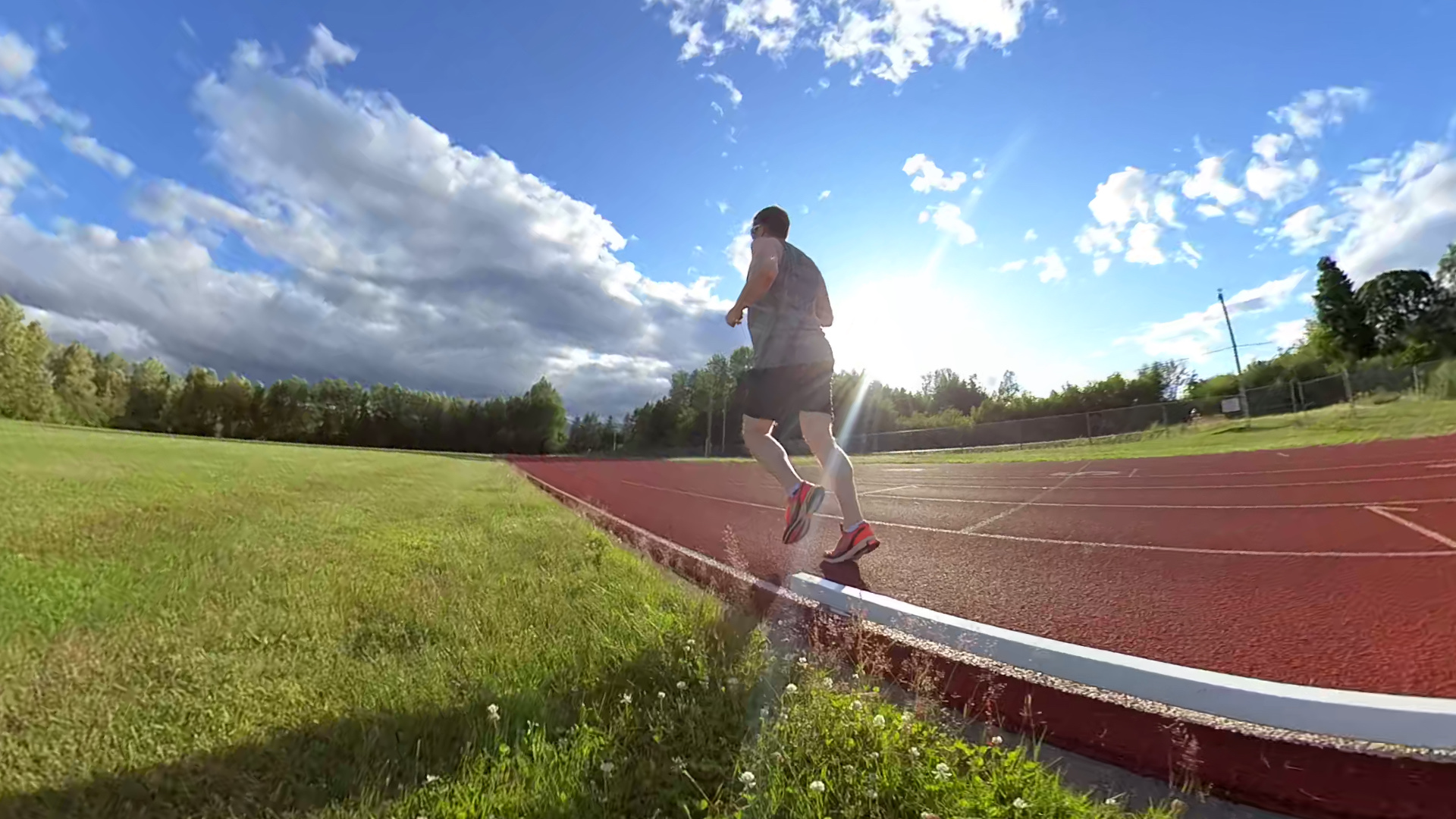 Tuesday Night Track
CVRR Tuesday Training Sessions from November 17th, 2020 – February 2nd, 2021
Welcome, all CVRR runners. We are now into the winter training phase that will focus on strength/endurance and aerobic power (marathon pace runs, tempo runs & 5km race pace intervals at 7.5-9/10 effort range). Repetition paced workouts are also included (hill running and faster track running 9.5/10 effort) to develop speed and good running mechanics. These workouts are aimed to develop the different physiological energy systems within the body to improve performance and above all, to hopefully bring more enjoyment to your running. They can all be adapted to your current level of fitness or training goals. Please do an easy 10-minute warm-up run and be ready to start at 5:10 pm. Always do an easy cooldown run after the session and do not forget your reflective running gear/ light.
We are following Covid 19 safety protocol at all times so please make sure you physically distance by at least 2 metres. You will be asked to sign a contact sheet and COVID declaration at the beginning of each session.
Contact Neil Holm for more information here: track@cvrr.ca.
Upcoming workouts:
November 17th: Strength endurance hill circuit with 3 efforts per circuit. (1.3 km per loop) 1-4 loops at Tempo/Marathon Pace with pick-ups (7.5-8.5/10 effort).
November 24th: Tempo & hills: 15 min road tempo (8.5/10 effort); 2-6 x 30 second hills (9-9.5/10 effort) with a walk down for recovery. (Vanier School road and hill).
December 1st: Track Session: (Pyramid) Counting steps at Tempo-Interval pace (15k-5k pace). (8-9/10 effort). Example: 10 steps easy, 10 hard, 20 easy, 20 hard up to 100 steps and then back down to 10 steps again.  A fun, volume workout!
December 8th: Cruise Intervals on track: 2-5 x 1200 metres at Threshold pace (comfortably hard @ 8-8.5/10 effort) 1-2 minutes rest. 2-6 x 150 Reps (controlled)
December 15th: Track/Grass Intervals: 2-5 x approximately 1000 metres at 5k race pace (9/10 effort) off 2-3 minutes recovery.
December 22nd: Strength endurance hill circuit with 3 efforts per circuit. (1.3 km per loop) 1-4 loops at Tempo/Marathon Pace with pick-ups (7.5-8.5/10 effort).
December 29th: Track Session (Bikini Blast Off) 2-10 x 400 metres at 5k race pace (8.5-9/10 effort) with 1-2 minutes active rest between (walk/jog).
January 5th: Tempo & hills: 15 min road tempo (8.5/10 effort); 2-6 x 30 second hills with a walk down for recovery (9-9.5/10 effort). (Vanier School road and hill).
January 12th: Vanier 600 metre road intervals at 5k race pace: 2-8 repeats (8.5-9/10 effort) off 2-3 minutes active rest (walk/jog).
January 19th: Strength endurance hill circuit with 3 efforts per circuit. (1.3 km per loop) 1-5 loops at Tempo/Marathon Pace with pick-ups (7.5-8.5/10 effort).
January 26th: Time Trial Tuesday: 800 metres on track at 9/10 race pace effort; 2-6 x 200 metres at Rep pace (9.5/10) or 2-5 x 800 metres at Interval pace (5k race pace) off 2-3 minutes rest (9/10 effort); 2-4 x 150 strides (fast but controlled)
February 2nd: Road Tempo runs on Vanier circuit: 15-minute Threshold run; 5 minutes rest; 10-minute Threshold run (comfortably hard pace at 8.5/10 effort).4 x 15 second strides with 45 second rest between